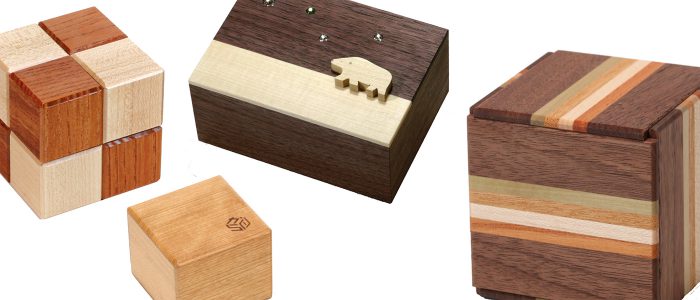 Karakuri Creation Group
We creat new Karakuri Boxes.
While Hakone was prospering as a tourist resort with hot springs, many kinds of souvenirs were created. As a result, high techniques and ideas have been designed by many craftsmen who were independent each other. Especially wooden interlocking puzzles and traditional secret boxes which included a puzzle element, were supported by the public. There is no place in the world like Hakone as a puzzle-producing district.
Karakuri Creation Group is a group of craftsmen who are creating more interesting and high quality "Trick" things by developing these traditional techniques and historical property.
Representative work