Related facilities
You can see and buy Karakuri boxes at these places.
Hakone Karakuri Museum
You can see Karakuri Boxes which was made by Craftsmen of Karakuri Creation Group at this Museum.
In this museum, around 100 works are displayed.
Many precious works can only be seen at this museum, such as, Karakuri furniture, electric Secret Box, Play corner, and shop space.
The displays will be rotated and new works introduced a few times a year so you will be able to enjoy something new each time you visit.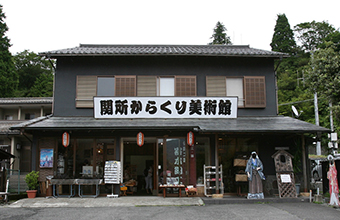 Play corner
You can not open these boxes easily. Let's challenge to open them!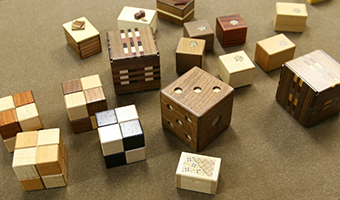 About more, click here. (Go to Hakone Karakuri Museum Web site)
Craft 8
Goods from the old days of peace from Kisara of wood products by taking advantage of traditional craft techniques transmitted to Odawara and Hakone region, also, offers such as "Karakuri Box" that incorporates the technology of secret box.
It is near Odawara-station.